SolidarMed Summer Party 2022
10.08.2022
Our SolidarMed Summer Party this year will take place on 10 September 2022 from 2pm in the garden of the office.
This year we would like to celebrate our summer party with you and toast to the achievements of the past year. Therefore, you are all cordially invited to our office in Lucerne. Drinks, a buffet and a social programme will be provided.
The event is aimed at friends, members, patrons, ambassadors, neighbours and former and current SolidarMed employees.
When: 10 September 2022 from 2 pm
Where: in the garden of the SolidarMed office (Obergrundstrasse 97, Lucerne)
The Swiss-Danish singer-songwriter Tobias Jensen will provide musical accompaniment to our celebration. The young musician was voted "Best Talent" by SRF3 in November 2020 and has already performed at the Open Air St. Gallen and Zermatt Unplugged. His music is gentle, catchy and melancholic. We are very happy that we could win him.
Please register here by 31 August.
We are looking forward to a cosy get-together!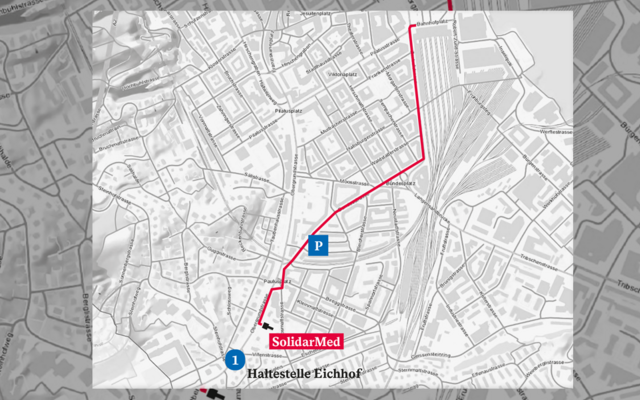 Arrival and map
SolidarMed, Obergrundstrasse 97, 6005 Luzern
Arrival by public transport
The office is easily accessible by public transport. From Lucerne railway station it is a 15 to 20 minute walk and 5 to 10 minutes by bus line 1 to the Eichhof stop (direction Kriens-Obernau).
Arrival by car
There is a limited number of parking spaces in the blue zone in the neighbourhood. The closest multi-storey car park is on Bundesstrasse 16. Paid parking is available on the Allmend.
Impressions from the last summer party